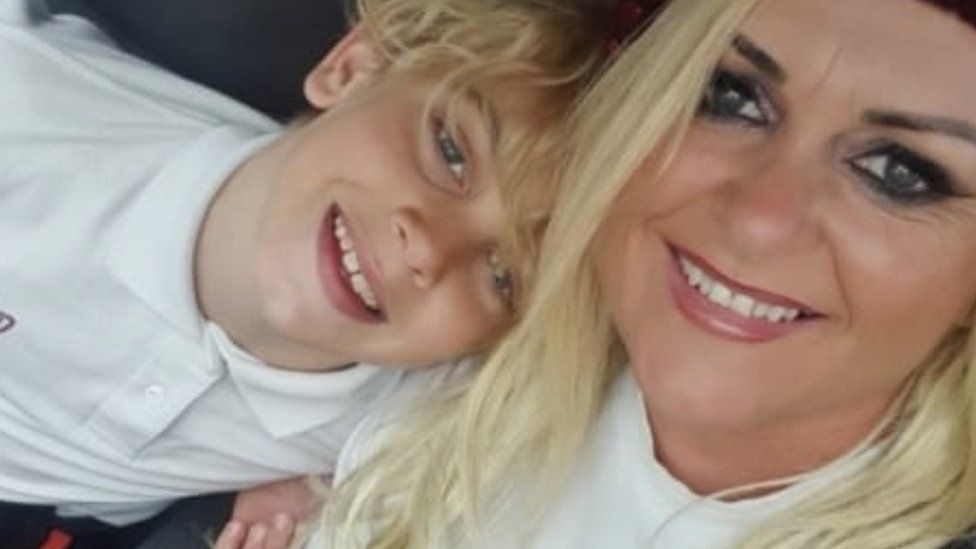 The parents of a 12-year-old boy have been given the right to appeal against the decision to allow his life-support treatment to end.
Last week, a High Court judge ruled that Archie Battersbee was "brain-stem dead" and treatment could stop.
However, following another hearing, the same judge, Mrs Justice Arbuthnot, granted Archie's parents permission to take the case to the Court of Appeal.
His family were "delighted" at the decision, a spokeswoman said.
Archie was found unconscious at his home in Southend, Essex, on 7 April.
The court had previously heard that he suffered brain damage during an incident which his mother believed may have been related to an online challenge.
Doctors treating him at the Royal London Hospital told the High Court it was "highly likely" he was "brain-stem dead" and asked for his life-support to end.
Mrs Justice Arbuthnot ruled in favour of the hospital and against Archie's mother and father, Hollie Dance and Paul Battersbee.
But in a High Court hearing questioning that decision, she said an argument by the family's legal team that the standard of proof in relation to "declaration of death" should have been higher was a "compelling" reason for the case to be heard by appeal judges.
The Barts Health NHS Trust, which runs the Royal London, said it would not make any changes to Archie's care while his parents sought further legal hearings.
During Monday's hearing, the family's barrister Edward Devereux QC outlined nine grounds of appeal.
Mr Devereux said for a decision of such "gravity", the judge should have been satisfied "beyond reasonable doubt" and not made a decision about Archie's treatment ending on "the balance of probabilities".
He also argued that the court had failed to accommodate the religious views of Archie and his family.
Mrs Justice Abuthnot dismissed eight of the appeal grounds but said appeal judges should consider the standard of proof issue.
She said Court of Appeal judges had never considered that issue in relation to "declaration of death" cases, adding there was a "compelling" reason for them to hear it.
Speaking after the hearing, a spokeswoman for Archie's family, Ella Carter, said: "We were all really convinced that we weren't going to get permission to appeal.
"So we're more than happy at the decision – we're delighted."
Following the initial High Court ruling, Archie's mother said she was "devastated".
She told BBC Breakfast that she slept by his hospital bed each night and spoke to him every day.
Ms Dance said: "He's in there, physically, for whatever reason, whether it's locked-in syndrome, whether he's paralysed… I don't know, but I feel he's in there," she said.
The High Court previously heard evidence that Ms Dance said Archie had squeezed her hand.
Find BBC News: East of England on Facebook, Instagram and Twitter. If you have a story suggestion email eastofenglandnews@bbc.co.uk