By BBC Panorama & The Data Journalism Team
Reporting team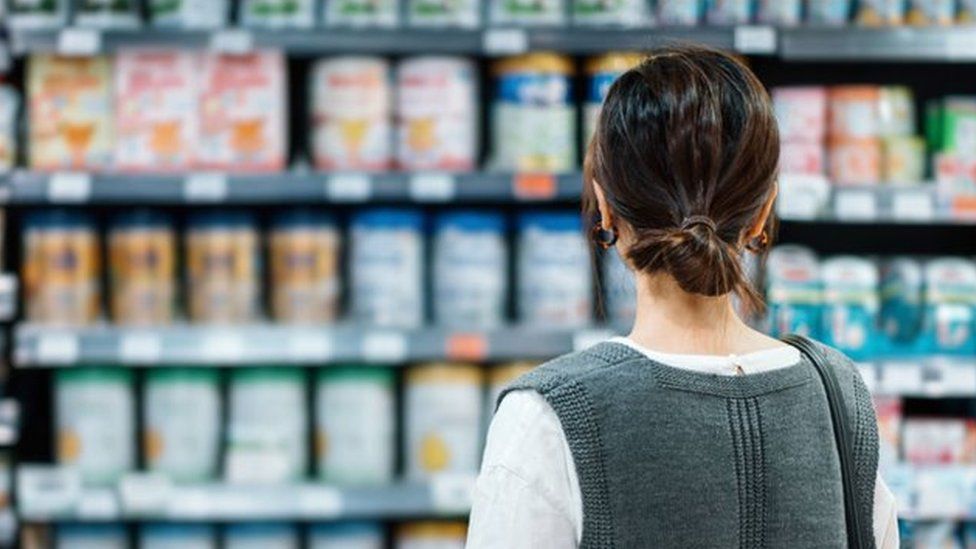 Rising prices are making the government's plans to reduce regional inequalities more difficult and more important, Michael Gove, the cabinet minister for levelling up, has said.
Levelling up is based on the idea that left-behind communities across the UK should get a chance to catch up.
Mr Gove told the BBC the "cost of living issues" people were facing could "deepen inequality".
Labour said the government's economic mismanagement made levelling up harder.
Levelling up was a key part of the Conservatives' 2019 election campaign. The government recently set out its 12 "missions" for the policy – ranging from improving education to faster broadband capability to local transport – with a deadline for delivery in 2030.
In an interview with the BBC's political editor Chris Mason, Mr Gove said: "Unless we stick to those missions, then the cost of living issues that we face at the moment will deepen inequality."
He added it was a challenge now that "every pound of government spending is worth a little bit less".
But shadow levelling up secretary Lisa Nandy called on the government "to put more money in people's pockets urgently".
"By their own admission, their mismanagement of the economy is going to make levelling up harder," she said.
For the first round of the so-called Levelling Up Fund, £1.7bn has been allocated to towns and cities across the UK.
Most of the policies apply to England only, but the government insists levelling up is a UK-wide initiative and it wishes to work with the devolved administrations in Scotland, Wales and Northern Ireland to achieve this.
When Panorama sent freedom-of-information requests to 100 councils representing the most deprived areas in England, it found that 28 councils had had all their bids rejected. This included 18 areas that were on the government's top priority list, including Knowsley and Blackpool.
Meanwhile, 38 councils won all, or some, of the money they requested, and 34 councils did not submit a bid in this round.
A second round for the fund will open for applications at the end of May.
The Ministry for Housing, Communities and Local Government was renamed the Department for Levelling Up, Housing and Communities in 2021.
Economist Nicola Headlam, who worked for the ministry before its rebrand, said asking councils to bid against each other was not the right approach.
"A beauty contest around who gets the money, that's not really how I would do it," she said.
She also said that affluent places could have more resources to write better proposals.
Mr Gove said his department was deploying levelling up directors, who lived in the relevant areas, to assist with bids.
"How can you possibly call it levelling up?" So said one council to us – in one of the poorest parts of England – when it was rejected from round one of the Levelling Up Fund, having previously been rejected for another fund, the Towns Fund.
They were also told they wouldn't get written feedback, only verbal.
But they were told one of the problems, as ministers saw it, was with "deliverability" – whether they could pull off what they were promising.
It strikes to the heart of two points of contention around the mechanisms the government is using to "level up".
Firstly, the competitive element between local authorities. Some see it as a beauty pageant that wastes public money, but the government insists this ensures properly thought-through plans that spend taxpayers' money wisely.
And secondly, how the idea of who is deserving of support is arrived at.
The 12 levelling up missions in full
Increase pay, employment and productivity in all areas of the UK, with each one containing a "globally competitive city"
Raise public investment in research and development outside the south east of England by 40%
Eliminate illiteracy and innumeracy by refocusing education spending on the most disadvantaged parts of the country
Increase the number of people completing high-quality skills training
Bring the rest of the country's public transport "significantly closer" to London standards
Provide access to gigabit-capable broadband nationwide by 2030 and 5G mobile data coverage for the "large majority" of households
Create more first-time homebuyers in all areas, and reduce the number of "non-decent rented homes" by 50%
Narrow the gap of healthy life expectancy between the areas where it is lowest and highest
Improve "well-being" in every area of the UK
Increase "pride of place", such as people's satisfaction with their town centre and engagement in local culture and community
Reduce murder, manslaughter, serious violence and neighbourhood crime, especially in the worst-affected areas
Give every part of England that wants it a devolution deal, with more regional powers and simplified, long-term funding
Panorama's Fixing Unfair Britain: Can Levelling Up Deliver? is on BBC One at 20: 00 BST on Monday 9 May
Data methodology: Data gathered under Freedom of Information requests to lower tier local authorities. We have excluded any bids made at a county council or combined authority level as these had more limited eligibility criteria for the Levelling Up Fund. We used the Index of Multiple Deprivation 2019 'rank of average rank' summary measure. Corby has been excluded due to boundary changes, so we included the 101st-ranked local authority Nuneaton and Bedworth.